HR support website for small and medium businesses
2020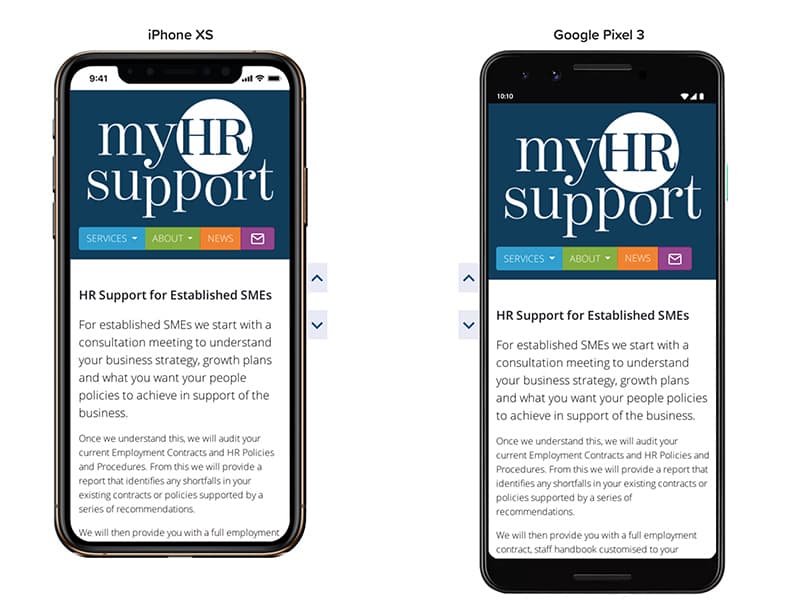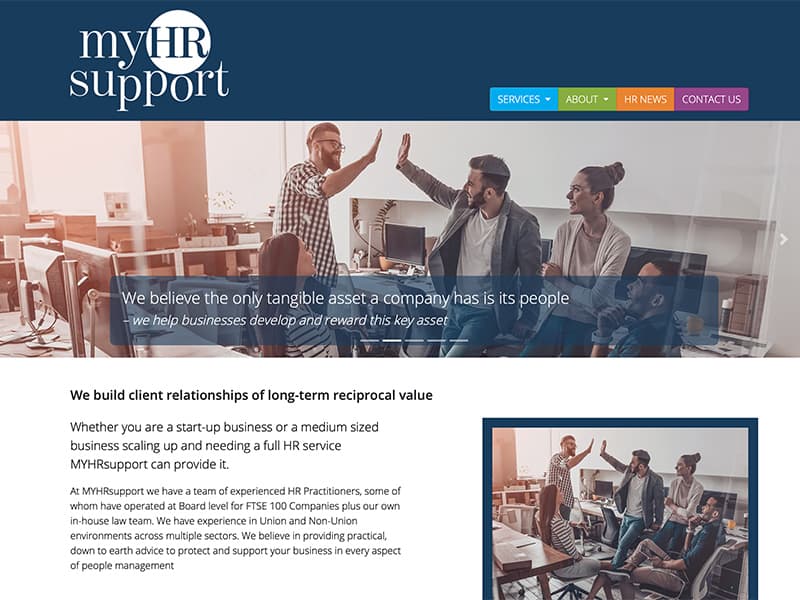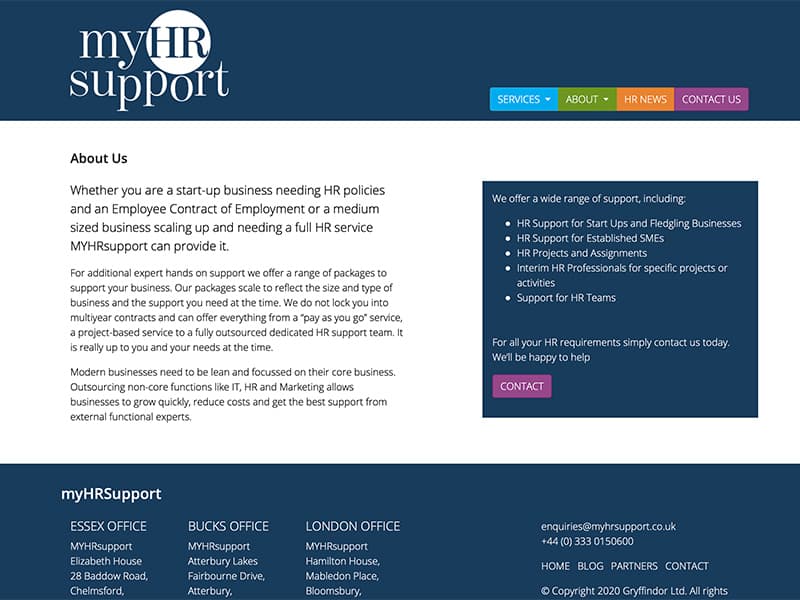 Another in a fast-expanding group of websites for the same client who we've had a long-lasting relationship based on their trust for our expertise and provision of good-value work.
Gryffindor Ltd. is a management consultancy specialising in HR resourcing - the latest requirement is for this site to sell their HR project support services.
As with other sites in the series, the website allows the client simple editing tools to change banners, images and text as well as maintaining their staff profiles and client portfolio.
The website is, of course, responsive and mobile-friendly, with a bespoke CMS that is safe and extremely easy for all staff to use.
We always pay particular attention to the construction of the code on every page. Our aim is for zero validation errors and as close to 100% scores on all metrics in Google's "lighthouse" test-suite. This benefits the website's search-engine position by the additional trust perceived by Google and other search engines. We'd be happy to show you the results for your existing website!