Aylesbury Garden Centre Website Design with online shop
2018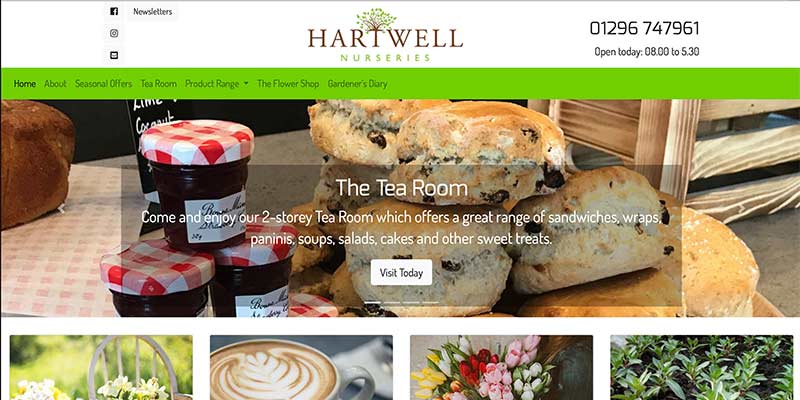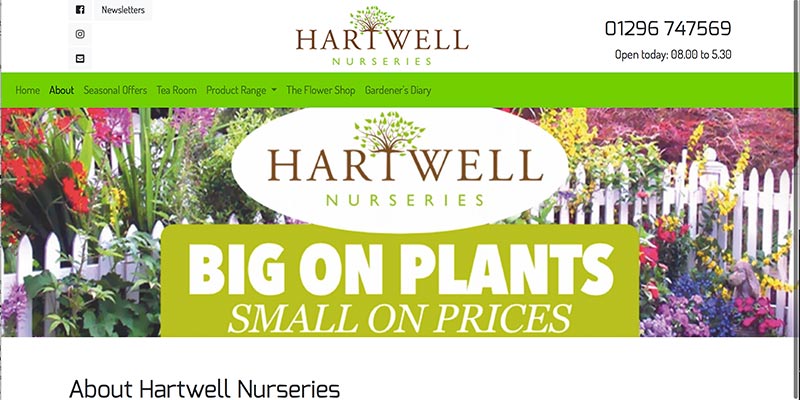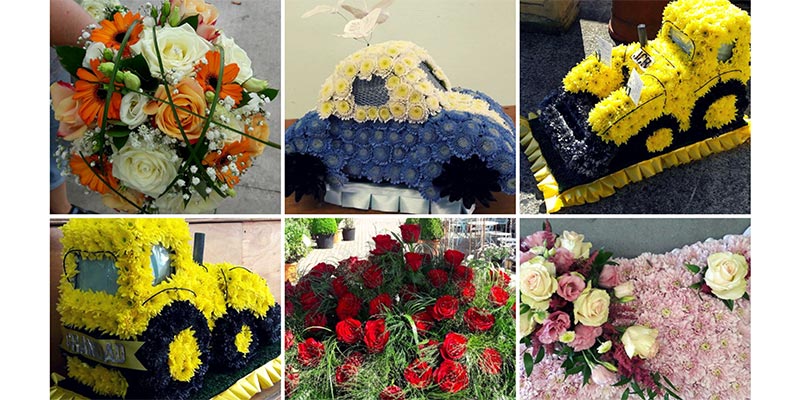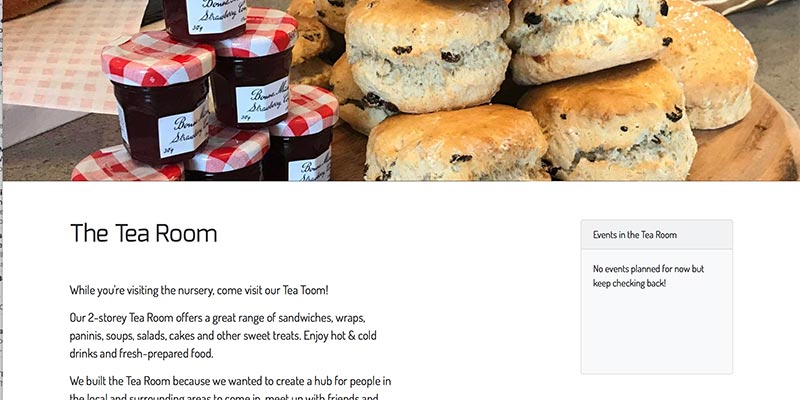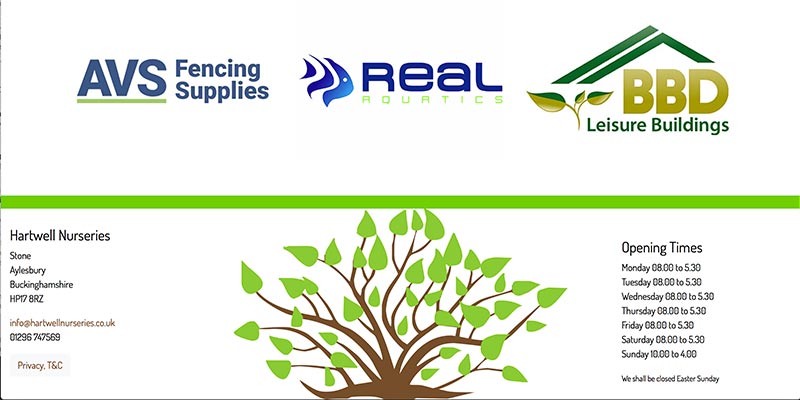 A new website for a local Aylesbury garden centre, the Hartwell web-site includes many features to interact with the user and deliver product information as efficiently as possible. The site is fully mobile-friendly, built using a modern and widely-tested grid framework. It is a clean-looking site and uses the product photography to create the main graphical interest.
This website uses a bespoke Content Management System (CMS) that lets the garden centre team quickly modify page content, photo galleries and events without taking them away from their main jobs. Newly added in 2020 as a response to Covid-19 is an online shop to allow the business to trade online. This was completed within a few days as an emergency response to the garden centre site closing to the public. The clean, fast and SEO-friendly design of the system quickly brought in thousands or pounds worth of orders to help shore up income and help retain staff.
The website and admin are constructed using industry-standard HTML and PHP code - as no commercial CMS is used, the website is completely portable.
The website has several automated features to display seasonal gardening information at the right time without constant admin attention. For specific seasonal events (e.g. Christmas Trees, Mother's Day), there is plenty of scope to create attractive pages and link through from home-page banners. The admin allows plenty of customisation with content and layout but is always quick and intuitive to use with hardly any training required.
As this is a bespoke CMS with only the content being updated, there is no possibility of hackers hijacking the admin to produce fake bank or account pages, as can be the case with 'one-page' commercial CMS.