Farming and Rural Business Support website
2020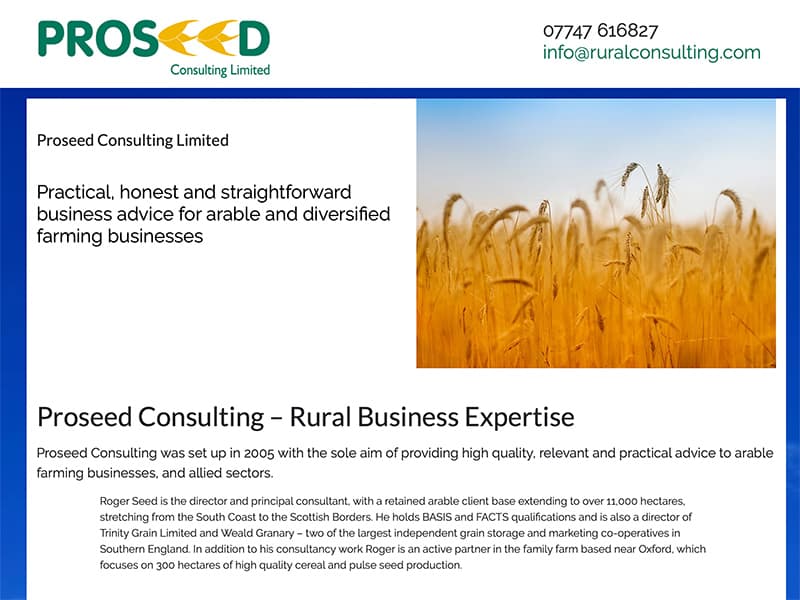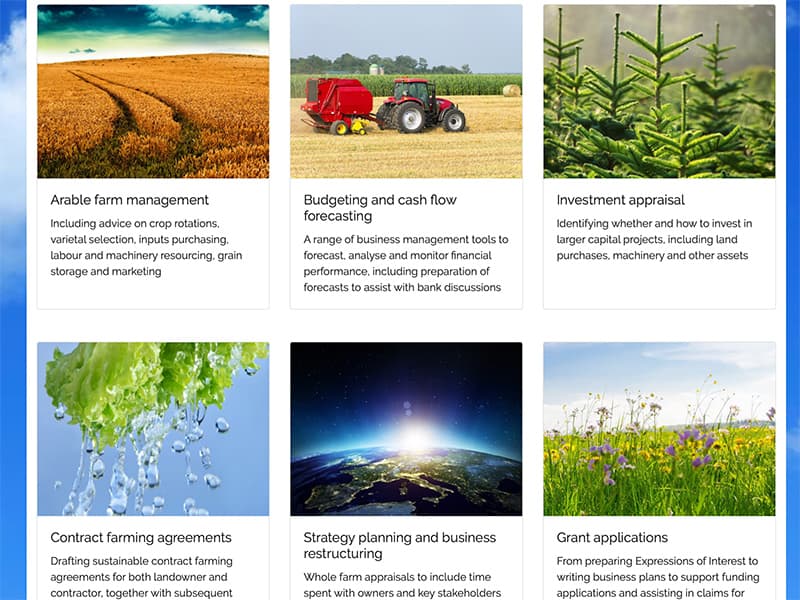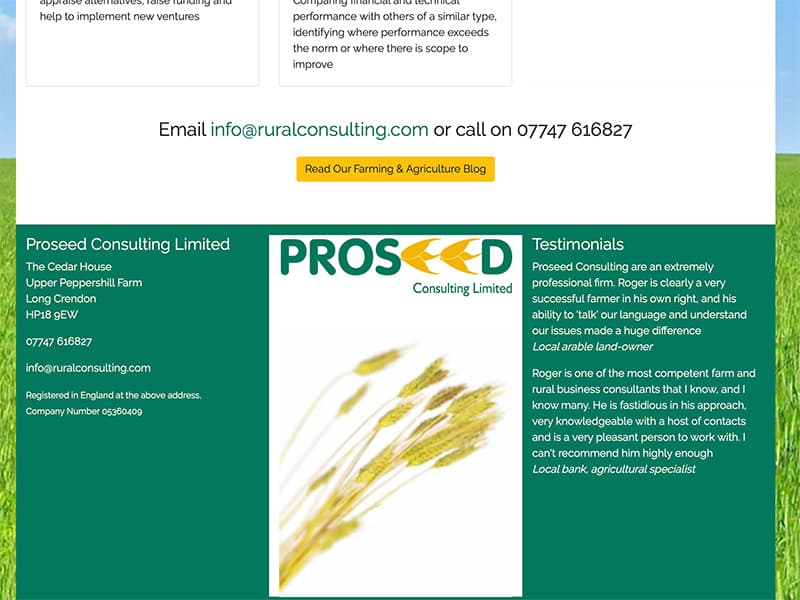 Proseed Consulting was set up in 2005 with the sole aim of providing high quality, relevant and practical advice to arable farming businesses, and allied sectors. This website replaced our previous one for the client that had looked great and lasted since then!
The previous site had a number of pages but each page had very little useful content. It was felt that the user-experience would be better if everything could be on a single page. The challenge then is to provide a fast-loading page and arrange the content so that clarity and access to information is maintained. We think this website achieves that magnificently! The page layout is obviously new and designed for mobile to desktop use, but there are plenty of design references to the original site using colour and graphics to maintain a link.
A blog section has since been added to allow current industry news and tips to be added. The website creates English-language semantic web-addresses for every page to aid search engine discovery. Each new page is automatically added to a machine-readable site-map.
The client has a simple administrative interface to edit the images and content on the page. The admin has multiple pages to simplify editing different sections, e.g. the service panels with photos, the main page text and any blog posts.