ERN : European Remanufacturing Network, Aylesbury
2017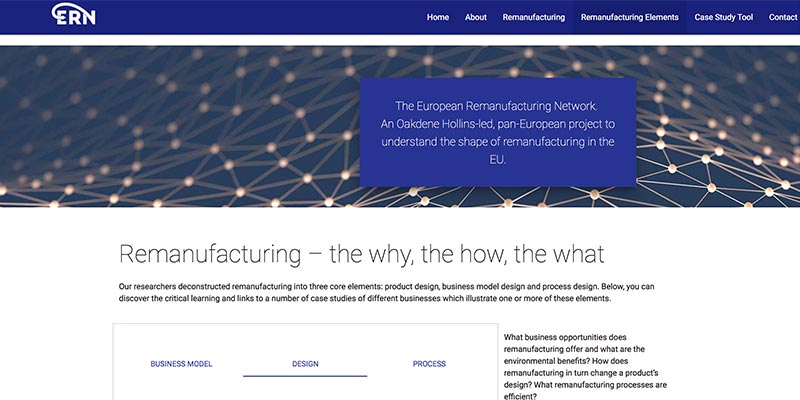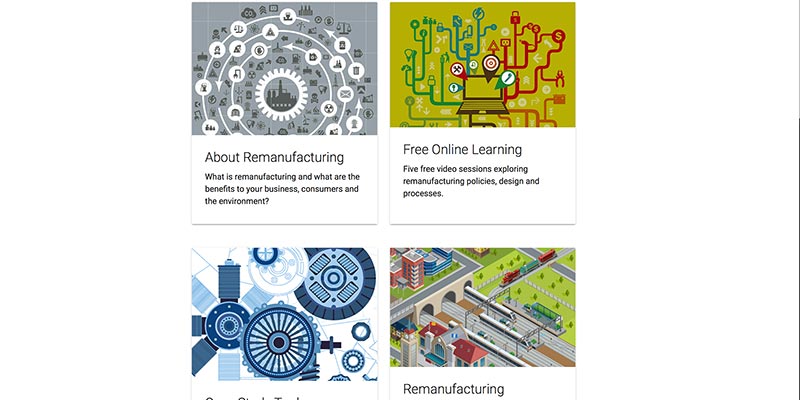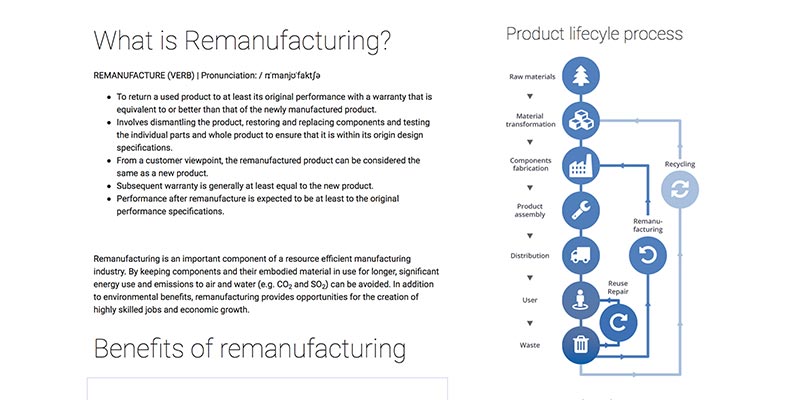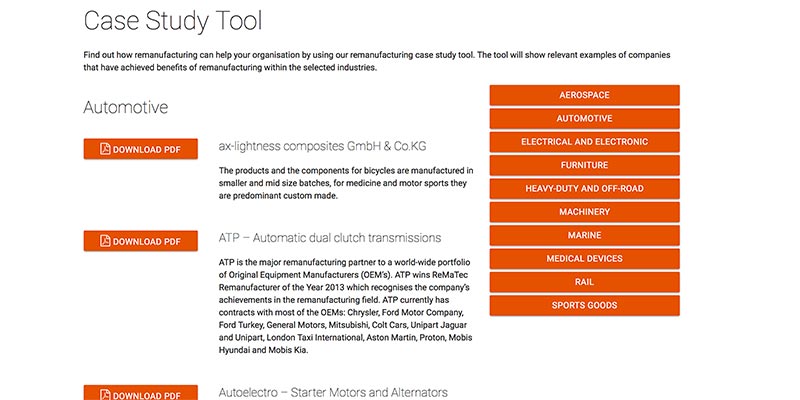 The European Remanufacturing Network (ERN) aims to encourage remanufacturing throughout Europe by collecting the best experts in the field to analyse data, produce workshops, create awareness and to advise industry throughout Europe.
We have a very long relationship with the site owners, having produced many websites for them over the years. This website has been through several iterations as the business model has changed over the years.
This is a 'responsive website' design that automatically configures its layout according the device being used, so it works seamlessly on a PC, laptop, tablet or iPhone. The site is based around the MaterializeCSS Bootstrap framework with a few additional design tweaks. MaterializeCSS is a modern responsive front-end framework based on Google's Material Design. The design also links in with the 'family design' for other websites within the company.
The owners can use a bespoke back-end admin-system to handle data organisation on the website.