Dating website using a unique name-matching algorithm
2020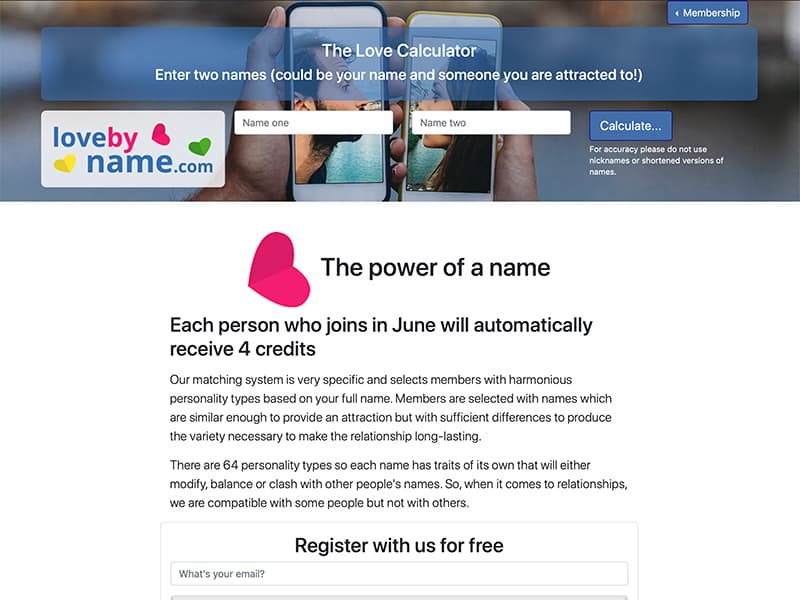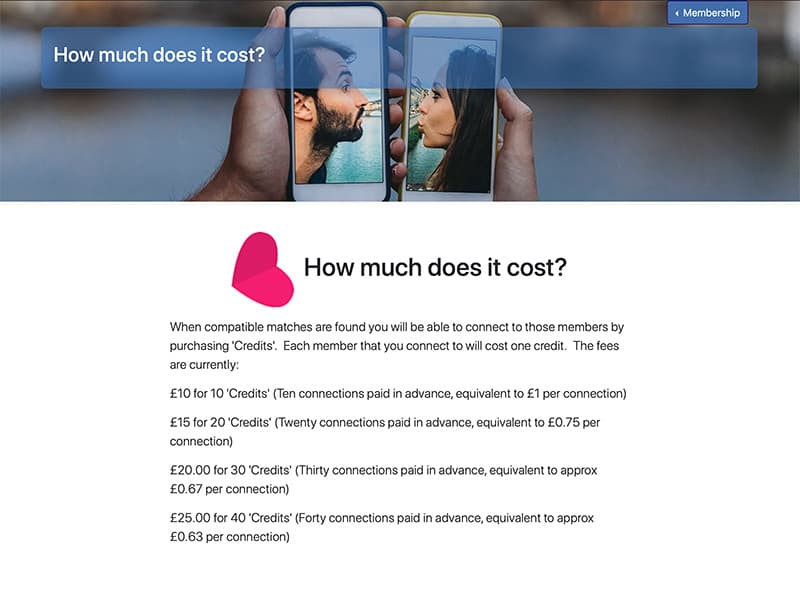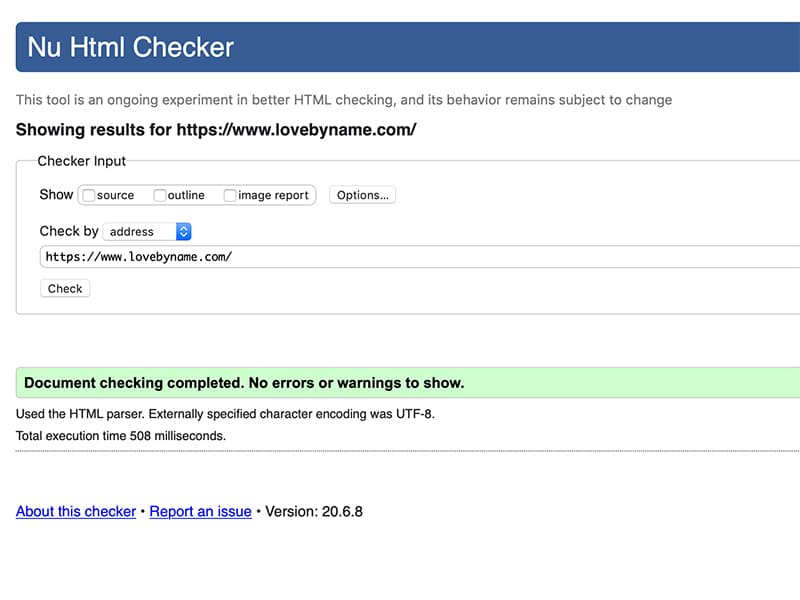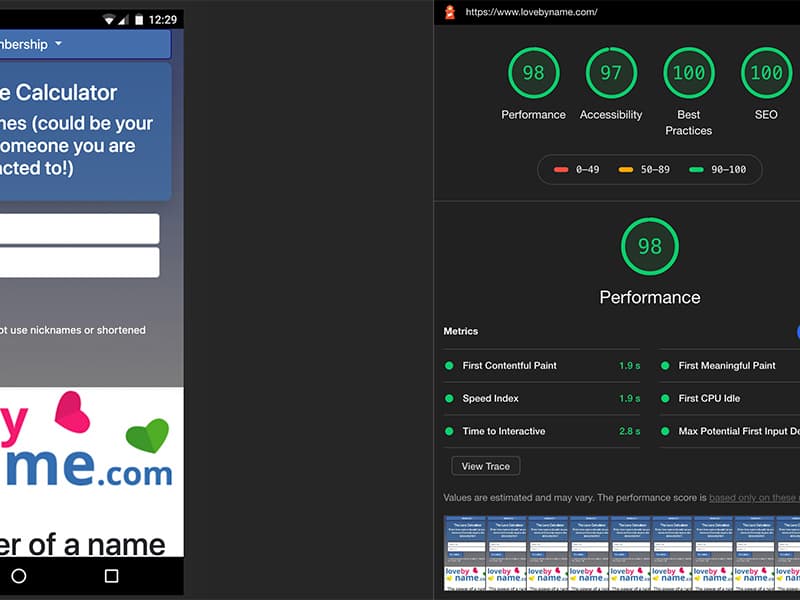 We were asked to take over a part-built website for a dating company that had been started in Wordpress but remained unfinished. We showed the client it would be cheaper to start from scratch with a completely new bespoke website, that would also deliver far greater performance and be much more flexible as the business developed.
This was agreed and the initial site was scrapped. We helped the client produce a robust business model for the new site that incorporated our experience in developing other membership-based websites. This includes such things as an automatic referral system to reward members who help increase membership by spreading word of the site. As most users would be viewing the site from a smartphone, this became our priority for the design and functionality of the project although it also looks great on an iPad, laptop or PC too!
Instead of the normal business models of most dating sites, there is no joining fee or monthly membership fees. Instead, the site links with Paypal to allow members to purchase credits which are used to 'buy' connections to other members.
The website is almost entirely editable by the client, using a much simpler and less frightening set of controls than Wordpress and other commercial CMS admins. Our admin section is designed specifically for the client and only pages relevant to the website are included, arranged and labelled logically for simplicity. The screenshots show the fantastic performance of the site (twice as high as competing sites). Another shows the site validating with a perfect score against web-coding standards - again, a leading competitor had over 40 errors highlighted.
Go on - visit the site and you can see if your name is indeed compatible with your intended for free!