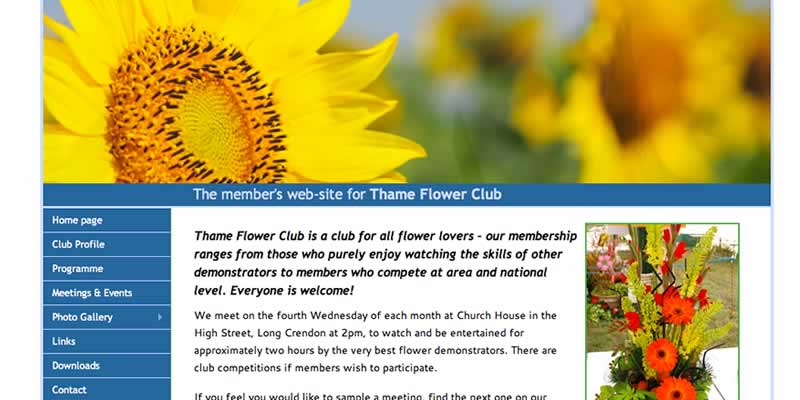 2011

Thame Flower Club, Oxfordshire

A local community website design for the Thame Flower Club in The web development allows for updates to various parts of the site using a bespoke content management system, and is kept refreshed with beautiful photography from the members. We also provide web-hosting for the club and welcome approaches from local charity or community groups for subsidised web design and hosting.
As this is a local community activity here in Thame, we were pleased to provide our web designer time for free and charge reduced rates for domain name renewals, hosting and our regular updates to the site.
The design is simple because we wanted the flowers to be the star! We added an animated banner with photographs of flowers the club members had taken - the animation is gentle as we don't want to distract the user from the site's content.
Although we update the site for the club, it actually has a bespoke CMS written in PHP that allows easy amendments to various parts of the site including the photo gallery.