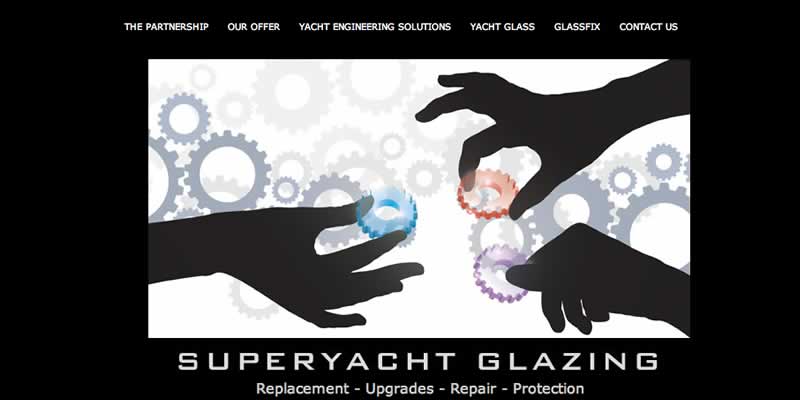 2009

Yacht Management, Palma, Mallorca

SuperYacht provides marine glazing repair and ClearShield protection to glass, Perspex and polycarbonate windows and hatches. The company operates from from Palma, Mallorca.

The site design is by Toolbox Design of Banbury.
The design for this website attempts to fit all the content into a constrined window that should display without scrolling even on small laptop computers and ipads.
The company business involves fitting and refitting some of the massive motor yachts owned by people who clearly earn a lot more than web designers!