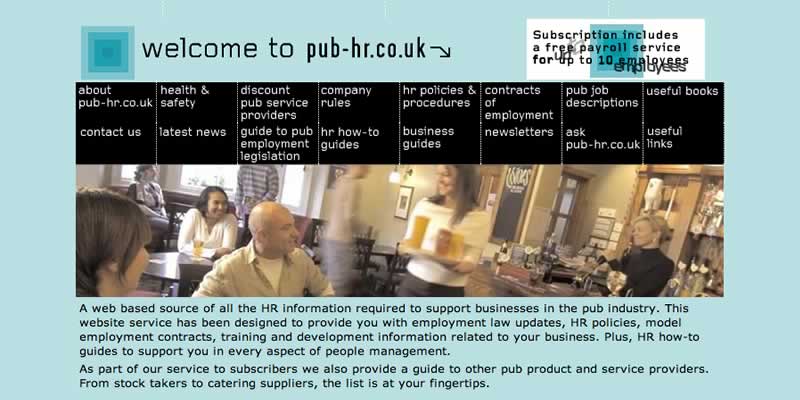 2007

HR Resource Website for Pubs & Restaurants

The Pub-HR site is a web based source of all the HR information required to support businesses in the pub industry. It provides publicans with employment law updates, HR policies, model employment contracts, training and development information

The site design is by Toolbox Design of Banbury.
The group of sites provide essential resources to HR managers in the catering, pub and restaurant trade. Access is via membership which is completed and paid online.
Sites are coded in Lasso and use a common MySQL database to allow the client to administer the sites easily.