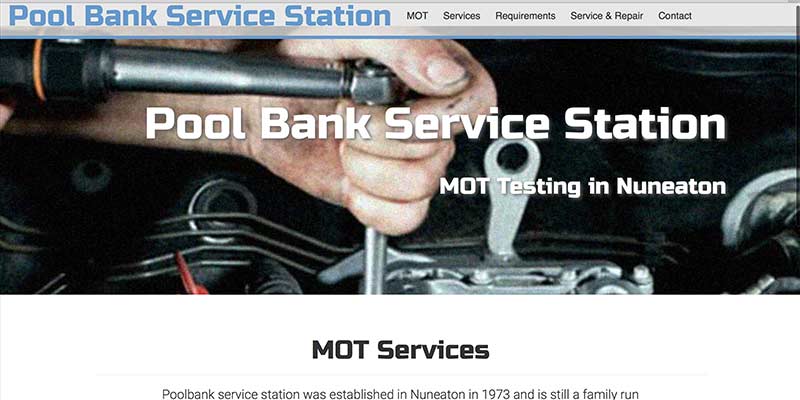 2018

Garage Services, Nuneaton, Warwickshire

A single-page responsive web-site to promote local MOT testing services in Nuneaton Warwickshire for Pool Bank Service Station. They also have a sister site promoting their vehicle air-conditioning services in Nuneaton.
The web hosting and websites for both sites were set up within days to get the client up and running quickly.
The sites were created mainly to capture web searches specifically for MOT tests or air conditioning repairs in Nuneaton in Warwickshire. So, the domain names carry the key words, and the text and meta tags are optimised around them too. This gives better search engine optimisation (SEO) than a single site carrying all of the content because each website is more relevant for its main subject - a joint site would only be half as relevant for each subject.
The feedback from the garage owners has been that the sites are successful and have brought in much needed work!