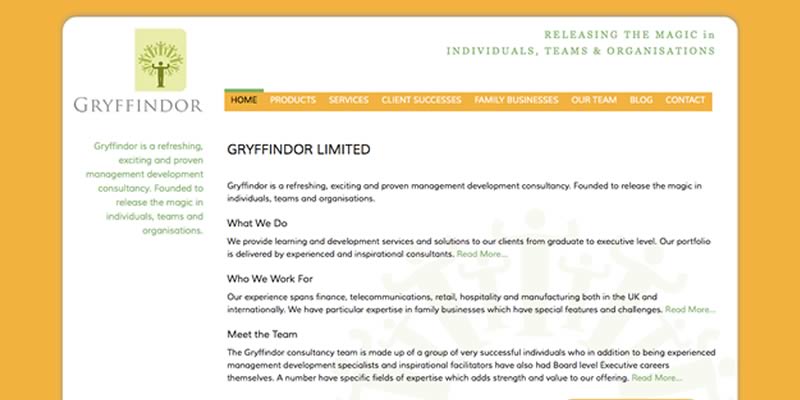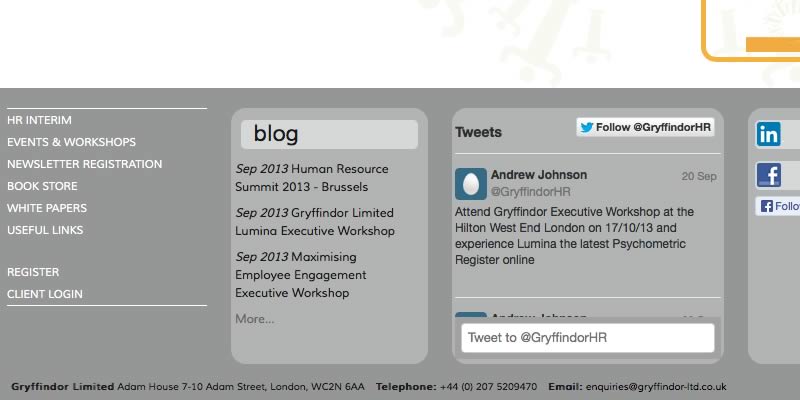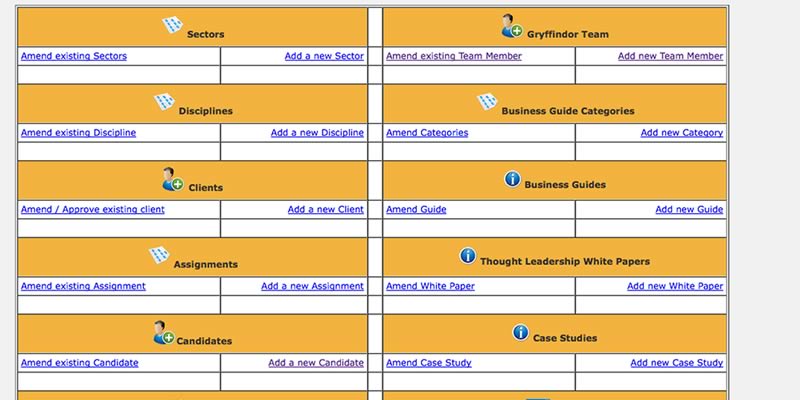 2013

Gryffindor HR Consultancy, Bedfordshire

Gryffindor is a human resources consultancy for HR staff building on strategy, change management, leadership, management development and executive coaching. They provide management training, executive interim manager recruitment and 360 peer feedback online resources.

The site design is by Toolbox Design of Banbury.
The original site was created in 2007 and we were approached again to give the site a complete makeover with new CMS facilities. We also integrated another of the client's websites for Interim Recruitment into the site. The site also includes their live Twitter feed, social media links and a blog.
A feature under development for the site is an online 360-feedback portal that allows a company to get peer development reports on staff and download high-quality pdf prints of the results.
The development for this large site, including the bespoke CMS, was completed within two weeks. We also host the site for the client.