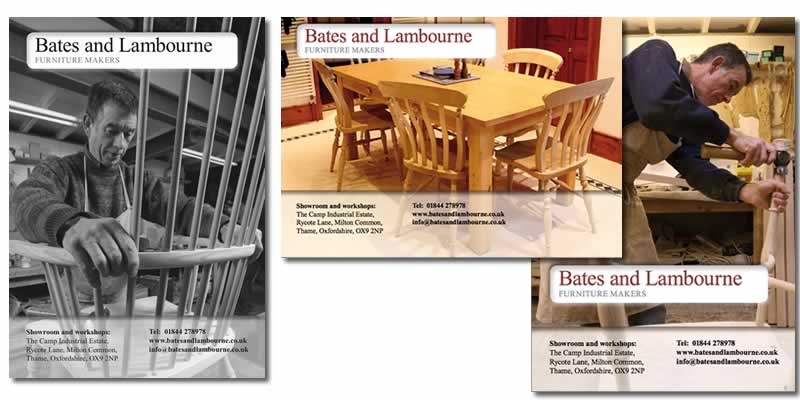 Advertising Designs for Furniture Company
A series of small adverts for local press and specialist media. These were created to promote the work of a bespoke furniture maker and used their own high-quality photography to tell the story of their craftsmen at work.
Advertising is usually required at the last minute we find! We are happy to try to accommodate clients as much as possible to work within tight deadlines. We have all the latest software to ensure our output is of high quality and compatible with all media requirements.