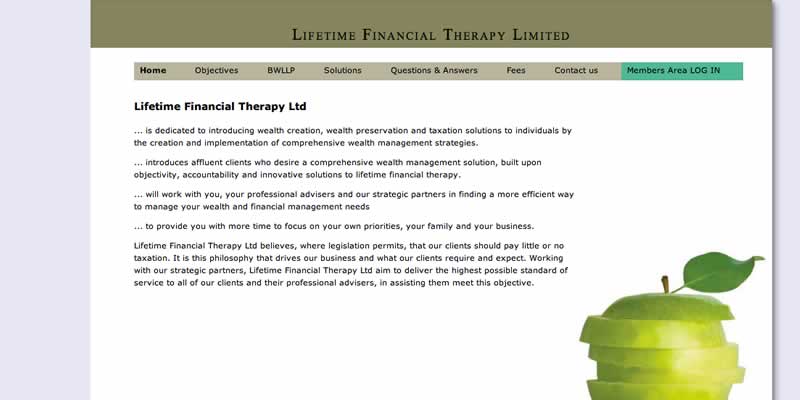 2010

Lifetime Financial Therapy Limited, Oxfordshire

Lifetime Financial Therapy Limited, from Oxfordshire, offer personal and corporate clients advice and services related to wealth creation and preservation via taxation solutions, pensions and trusts.

The site design is by Toolbox Design of Banbury.
This financial services website for a company in Chipping Norton, Oxfordshire fits within a fixed size window. Any text on a page that would extend out of the page is fitted within a scrollable internal frame.
The web design gives an overall air of cleanliness, simplicity and trust. A password-protected members section allows restricted access to some downloads.