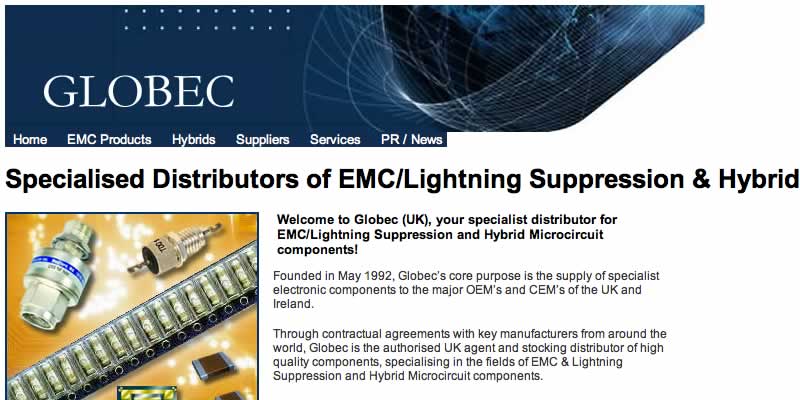 2004

Globec Ltd, Watchfield Oxfordshire

Globec (UK) Ltd. of Watchfield Oxfordshire, are a specialist distributor for EMC/Lightning Suppression and Hybrid Microcircuit components. We produced their first site some years ago, and have now refreshed Globec.co.uk in a new corporate style with quick access to each product page.
Despite its age, we've included this website design in our portfolio because the design still works. It shows that a website from this company of designers can last a good number of years without looking outdated.
Even though the site uses quite old methods of coding, such as HTML tables for layout rather than any CSS, it still works on all browsers, including mobile devices, and is fast to load and to use.
As the drop-down menus used Javascript rather than CSS (which wasn't a technique supported by any browsers at the time), we added additional navigation pages that mirror the links in the drop-down menus. Google wouldn't look through pages linked by Javascript drop-downs, but would find the pages we linked by the additional pages.