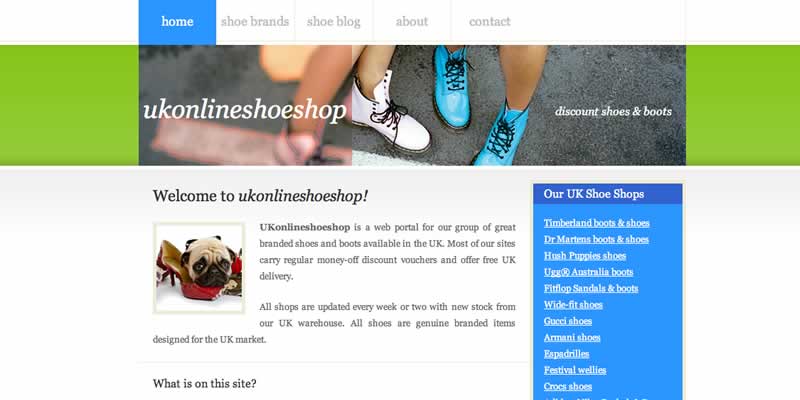 2009

UK Online Shoe Shop Web Portal

The UK online shoe shop is a web portal connecting together a series of online shoe shops for Timberland, Dr Martens, Ugg, Crocs and other footwear along with a blog and some information pages for the shoes.
This website acts as a link or portal to the dozens of online shoe shops fed by affiliate feeds (see the Timberland Boots website and the branded shoe website pages).
Where there are so many sites in a series, it's handy to have a single source that can be used as the focal point for advertising; direct people to the one site and it allows access to all of the other sites.
An additional feature of the site is its use as a blog for all of the brands - this avoids having to update many individual sites. Google and other search engines are keen on information from blogs where the material is new and unique. Since the search engines aren't too keen on affiliate site content, the blog balances this out somewhat. However, while the process of updating the blog is simple, blogs can be very time-consuming in terms of research and creation of content,